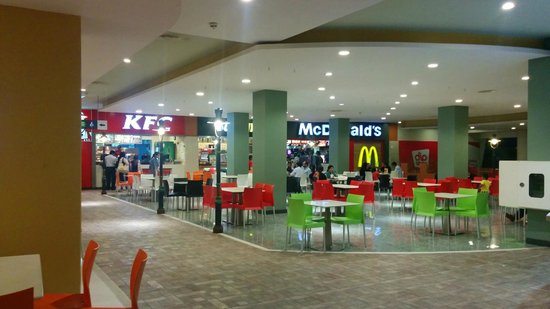 Location & Installment details of AQ (Abul Qasim) Super Market in Bahria Town Karachi
By being close and in front of the Imtiaz Super Market this can attract many customers. The Super Market can actually attract customers of the Imtiaz Stores. In terms of the location, this is near Theme Park as well as the Mosque. The area is also near the heritage club. However, the Imtiaz store is not operational yet.
It is also close to the Danzoo which is a great tourist and residential entertainment and leisure spot. The recreational advantage makes this a good choice for budget food areas and spots. The farmhouse area is also close by.
The project is also close to the Bahria apartments, the theme park commercial, and precinct 17 and precinct 18 of Bahria Town Karachi. This makes it a strategic choice. The Precinct 17 and 18 have homes of 1000, and 500 sq yards. This shows that there is a lavish home area nearby hence a major market that can be leveraged by providing the day to day supplies.
A limited number of plots are available in the heritage club commercial where this is located. The project is very close to the main Jinnah Avenue. This makes this project a strategically functional and suitable option for fresh and young businesses. You can also rent these shops in the future as and when you need to generate a small side income.
The supermarket is divided into a 9000 yards plot. Thus the entire area including the parking area is going to be 9000 sq yards.
Installment details of the AQ Supermarket
A 3-year easy installment plan is available, but users can customize it according to their comfort. You can get the shops on installments that are annual, or 6-month based, or monthly, or quarterly as you deem fit. Annual payments are easier for the end-users in most cases. This can be started from the time of your down payments. The booking is open as well.
If you are interested in learning more about the AQ Supermarket in the Bahria Town Karachi then you can contact one of our experts on the subject. At Pakistan Property Leaders we have many professionals who can guide you further on the subject of your choice. Make this yours today!