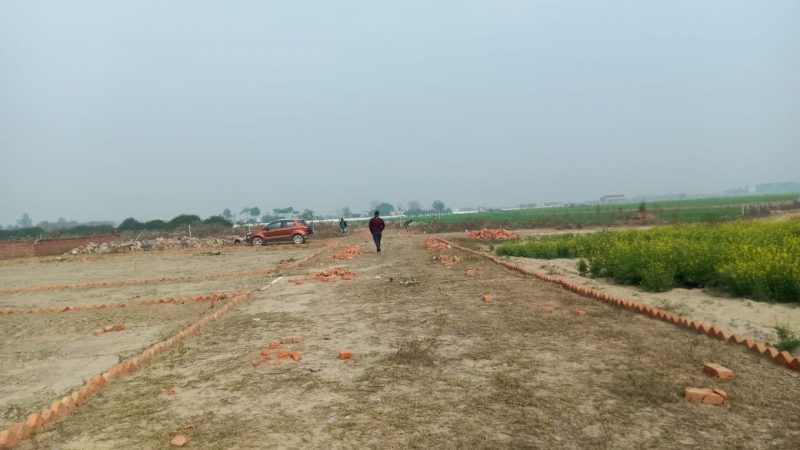 Plots For Sale In Sargodha On Installments
Sargodha is one of Pakistan's fastest-growing cities. It is not only quickly becoming an educational hub, but also an industrial one. This is why keeping the needs of the future in mind, the government, as well as private property developers and big names in the real estate worlds, have redirected their attention in Sargodha. It is ripe with opportunity and quickly coming up to speed with many other cities and towns of Pakistan.
Private developers have renewed their efforts in Sargodha due to an increase in the young population there. The education and employment opportunities are also bound to increase the need for residency and as well as commercial opportunities in the region. New projects focus on the development of the main linear roads connecting Sarghodha to the main highways of the country.
This growth is seen across the main Sargodha-Faisalabad road, near the university town and close to the rivers Jhelum and Chenab. It is relatively easier to get good quality, large sized spacious property in Sargodha as compared to other cities. This is because the influx of real estate locations and projects allows this city to have a competitive edge over many others of Pakistan. This allows you to enjoy the ease of choosing and buying property with added benefits and added value as an investor.
The property in Sargodha is ripe with opportunity for investors of all types, sizes and backgrounds. Even if you are new to the investment in real estate markets or if you want to expand your investment portfolio, either way Sargodha can be an ideal front for you to explore your options.
It allows you access to all main cities of Pakistan and the region. You can enjoy it as a residential and commercial asset. It can be used for future family use, personal use, resale and even for renting out purposes.
Small installments
If you have a choice between buying a small house or a smaller shop, you can choose even better by switching to Sargodha. With the right selection, you may be able to make a greater capital gain. This is because buying in another city may mean getting a larger space as well as a cheaper rate. Areas that are developing with great speed can allow you to make a good amount of gain without as many costs as associated with another property.
You can pay small installments if needed. This can help you in ensuring that your cash flow is not disturbed. WIthing a few months or years, depending on your installment style and size, you will be able to acquire your property and make use of it.
Who should buy a plot in Sargodha?
There are many ongoing property and housing projects in Sargodha that look promising. Some of these are even developing at a lightning speed. This means that you have a lot of choices when it comes to buying a property in Sargodha.
The place you invest in will depend on your needs. If you want to buy a house just for living, and that too as a summer house or a vacation home, then you must consider the projects on the outskirts of the city. But, getting yourself a home in the better projects is key to make most out of your money. If you get for yourself a house that is in the city, that can be great for a normal everyday residential life. This is an ideal option for anyone who wants to buy a house for themselves because they may have a business in the city.
If you wish to live in a peaceful but developed region then too Sargodha is great. It has an urban lifestyle as well as a country life to it. Any investor that wants to invest in varying properties from across the country, then they should really look at Sargodha. It is a viable option for many families looking to have a larger heritage that spreads across the nation.
Major projects in Sargodha:
Some of the major ongoing projects in Sargodha are on the University road. The best project in Sargodha is currently the Green City. Other than this there is University town as well. If you like to buy property in more lush green and fancy posh areas then the Gulberg CIty is also a good choice. The Green City offers an unbeatable serene and fresh look that allows its residents to breathe fresh air on a daily basis.
If you want to buy plots on installments in Sargodha one of our experts can get in touch with you and help you figure a great deal out right away. We can offer you an installment plan based on your needs and your range. This can further help in making this process easier for you which is our number one priority. In order to make a query or share your concerns, you can contact one of our Sargodha property experts at the following link.