Apartments For Sale In Bahria Town Karachi
All residents of Karachi and other cities that want to relocate or purchase property to gain some capital should look at the apartments in BTK as a viable option. Apartments for sale in Bahria Town Karachi are newly constructed, they are up to international standards and provide a high-end living. While there are many other places in Karachi that try to serve a similar range of high-quality living standards, Bahria Town is much more affordable and serene to live in.
If you are in need of an apartment that is not for your own living purpose but rather for investment then to this can be a great choice. This town allows you to enjoy all contemporary services and amenities with ease of access and daily convenience.
Some of the most common buildings that offer apartment-style living include the penthouses in the dominion mall, the luxury apartments in Liberty Residencia, luxury apartments in the Abul Qasim Mall and Residency and so on. Bahria Heights and other ongoing projects in the Bahria Paradise is also a great place to start looking for your future investment.
Ready to buy apartments for sale in BTK
Some of the most famous apartments available in Bahria Town are available in the barrier Heights Tower. This allows you to enjoy spectacular views of the entire without compromising on the serenity and beauty of your neighborhood.
If you want to invest in an apartment in Karachi then the Bahria town has to be it. Some other places in the city with affordable housing are filled with shantytowns, congestion, pollution, unattractive views and security problems.
Even if you look at some of the poshest areas of Karachi you cannot find such beautiful property at such an affordable rate. Askari, Gulshan-E-Iqbal, Gulistan-E-Jauhar, North Nazimabad, DHA, and so on are very expensive. Rather than getting property here, you may be able to find high-value options in Bahria Town Karachi that serve exactly the same purpose from an investment and residential point of view for you.
Here are some options: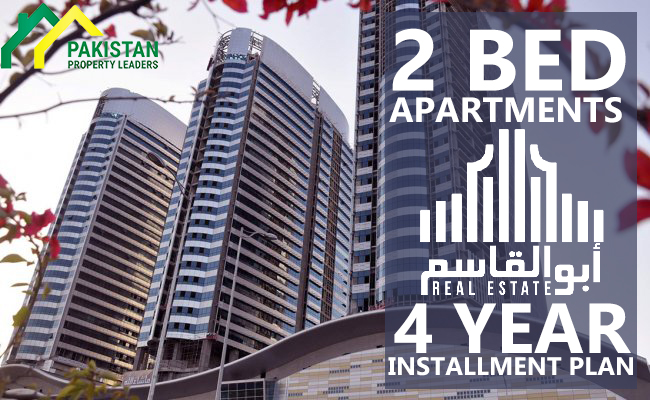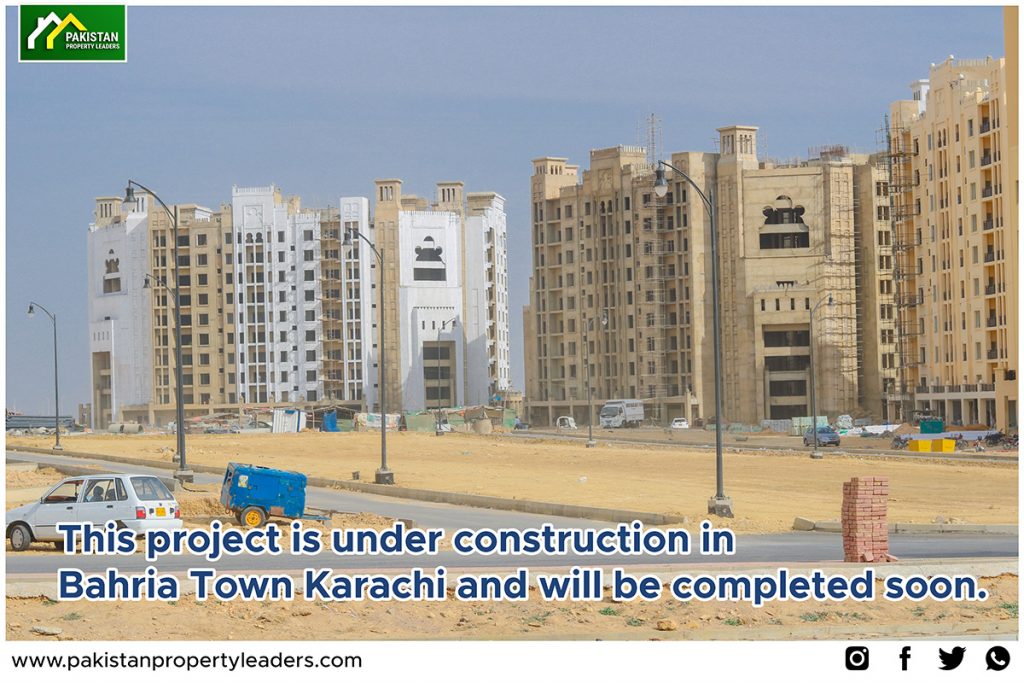 Bahria Town – Precinct 19
Bahria Heights
Bahria Liberty Commercial
Bahria Town – Jinnah Avenue
Bahria Town – Precinct 4
Dominion Twin Towers
Bahria Town – Precinct 1
Bahria Town – Precinct 2
Bahria Paradise
Park Vista
Bahria Town – Precinct 18
Bahria Midway Commercial
Bahria Town – Precinct 3
Bahria Tower
Bahria Hills
Bahria Town – Precinct 27
Bahria Farm House
Bahria Town – Precinct 15
Bahria Town – Precinct 11
Bahria Town – Precinct 16
Bahria Town – Precinct 12
Bahria Town – Precinct 25
Bahria Town – Precinct 21
Bahria Town – Precinct 7
Bahria Town – Precinct 26
Bahria Town – Precinct 26-A
Bahria Town – Precinct 24
Bahria Golf City
Bahria Town – Precinct 8
Bahria Town – Precinct 25-A
Bahria Town – Precinct 10
Benefits of buying apartments in Bahria Town Karachi
Apartment life is very close to the Urban lifestyle. If you can not afford to purchase or invest in a proper house or Villa then an apartment can be a viable option.
Modern Amenities
Apartments make your life easier. The apartment can allow you to enjoy safety, security, cleanliness, dedicated parking, maintenance services, and collective benefits of living in a neighborhood where nobody would want to interfere in your private business. You can enjoy life at a fast pace by making this decision. You will no longer need to clean on the lawn unless you want to do it on your balcony or terrace.
Bahria Town Karachi has tried to replicate the same level of convenience as you will find in any International Apartment scheme. There are several projects within Bahria Town Karachi completed by the management that offer apartments of all sizes and bedroom numbers. Whether you're looking for a single bedroom option, a suite, a luxury apartment, a penthouse, or two to three-bedroom duplex you can find it all in Bahria Town Karachi.
The view
One of the best things about living in an apartment is the stellar views from the top floor. Bahria Town Karachi allows you to enjoy a picture as background with the town's skyscape including Eiffel Tower, the Grand Mosque, the stadium, the Adventure Park, and amazing Wide Road. The views from Bahria Paradise, Midway Commercial, and the main Jinnah Avenue are exhilarating for all apartment owners.
Apartment Styles
The apartments for sale in Bahria Town Karachi include apartments in the Abul Qasim Mall and Residency, Bahria Golf City, Midway commercial Bahria Town, Dominion Mall, and Business Centre 1, Business Centre 2, Business Centre 3 and Liberty Park Residencia. The list of apartments that you can buy in the town is ever-expanding. Huge chunks of land are dedicated to the construction of high rise Towers including offices on several floors followed by large apartments and penthouses on the top floors.
Relocation in BTK
Any person looking to relocate from Karachi can choose this option as it is very close to the remaining city and is very peaceful. There are several business opportunities, commercial aspects, and properties that allow you to make huge investments and capital gains available within the area. If you are looking to shift to a place where you are able to work and live at the same time then this can be an incredible combination for you.
Just let us know your needs in terms of the size of the apartment, your requirement for the rooms, any specific needs regarding the view from the apartment, and your budget, and we will get back to you with an option that suits you the most.
So whenever you are ready to get the best apartments for sale in Bahria Town Karachi you can contact one of our experts on the subject at the Pakistan Property Leaders. We are always keen on getting you the information you require to make the best possible decision.