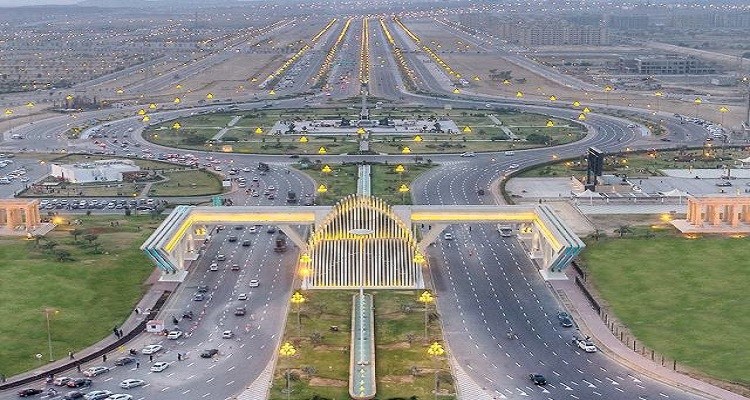 Shops For Sale Near The Main Gate Of Bahria Town Karachi
If your business can use a great location where the footfall is huge and the public comes all the time then the shops near the main gate of Bahria Town Karachi can be perfect for you. The Dominion Mall in Bahria Town Karachi is located on the main Jinnah Avenue in the main area of Precinct 1 and just next to the Precinct 2.
If you need your business to bloom then this can be a perfect retail opportunity for your brand. Whether your brand is currently under construction or it is likely to prop up in the coming few years, securing this location can be ideal and catalyzing for your business.
One of the key attractions is that the mall will have all the modern amenities and consumer needs for the daily consumer. These include fashion and retail, high brands, food courts, grocery, and other stores that offer convenience products.
Benefits for investors and buyers
Situating here can allow a business to run operations from the very main area of the town and cater to all the members of the town. Even for those only investing in property, this seems like an attractive opportunity. This is because you are going to enjoy a lot of capital gains when you sell out this asset in the right environment to your end buyer who can then open their own store.
The Dominion Mall and Business Centre Karachi offers corporate offices, restaurant locations, banquets, penthouses, and more. There are dedicated spots for banks, play areas and even entertainment opportunities for corporate and public use. This allows your investment to be supported by several other businesses. The aesthetic and practical design of the mall is going to allow the customers to come in and leave with ease, this promotes more and more visits each time.
The location is also perfect. It is right next to the main entrance so anyone coming into the Bahria town Karachi area can easily visit. The location is also quite close to all other Precincts of the town making it a great stop and entertainment center for all people. The business and the corporate public that will flow into the building on a daily basis also provide a great deal of customer base for all the retail and other shops located in it.
Making a booking for the Shops near the main gate of Bahria Town Karachi:
So if you want to make a booking for the shops near the main gate of Bahria Town Karachi you can contact one of our customer representatives who can guide you further on the subject. The experts at Pakistan Property Leaders follow every move of the Dominion Mall and Business Centre Karachi and hence will have in-depth knowledge to answer all your queries on the subject.